Thanks to artificial intelligence, automatic learning (Machine Learning), Big Data and the Internet of Things (IoT) we're able to carry out plant maintenance in a more intelligent way, using the available resources more efficiently, as well as anticipating possible failures using predictive techniques (predictive maintenance) with the consequent savings in time and costs. Predictive maintenance is a developing field that makes it possible to analyze machine and/or process parameters, detecting abnormal behavior in advance that, if not repaired, could go on to cause an unexpected failure, allowing us to resolve problems before they even occur.
The development of IoT devices, 5G connectivity, together with the availability of advanced analytical tools and the emergence of artificial intelligence technologies and automatic learning, make it possible to equip all kinds of industrial machinery with sensors and connect this equipment to the network, to subsequently monitor its operational status continuously, in real time.
Using the data collected, predictive models are developed that make it possible to control the status of the machine and check that the parameters are within acceptable operating ranges, meaning that operational abnormalities can be detected before a failure occurs that affects the efficiency of the process that is being carried out or a catastrophic failure that requires a technical stop. For example, the model may indicate that the planned technical stop of a machine should be brought forward if abnormal values are detected by the sensors in a specific section, to replace a part, something that printers already do. Also, with the records of all the machines, the machine manufacturers can redesign their machines improving the quality and durability of their products
Advantages of predictive maintenance in the metal industry
Up until now, factories in the metal industry have been working with two types of maintenance:
Corrective or reactive maintenance, where the repair is only carried out after a malfunction or failure has occurred.
Preventative or programmed maintenance, where interventions are carried out according to the time or level of use of a specific machine tool.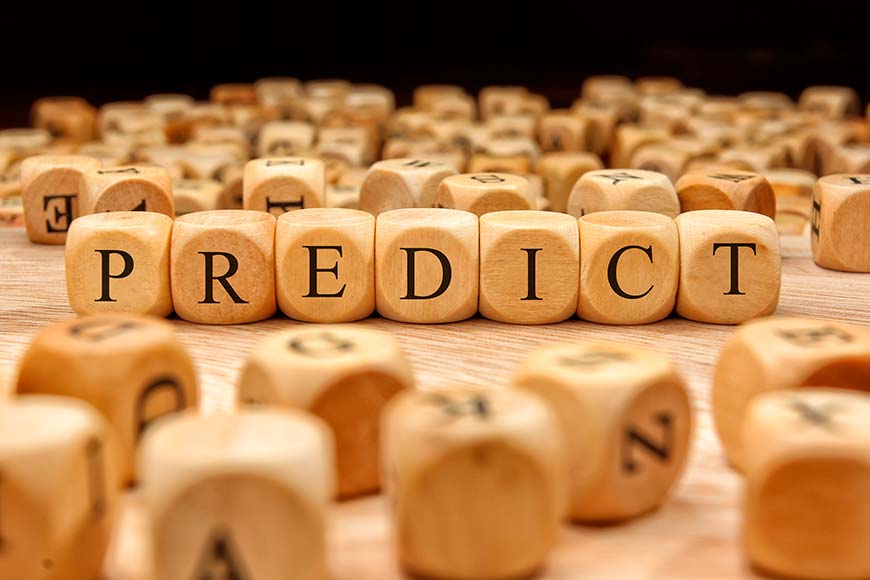 In advanced manufacturing, we now find this new version, predictive maintenance, consisting in using the previously mentioned Industry 4.0 technological enablers and applying monitoring techniques to track the performance of machines and processes during normal operation to identify any anomaly and resolve it before it leads to problems.
However, each type of maintenance has its own advantages. In the case of reactive maintenance, it has no associated upfront costs, but when, for example, a production line has to unexpectedly be stopped for some time, the blockage can have a considerable impact on the business, not to mention that, at the time of the fault, spare parts and staff intervention may not immediately be available, resulting in unscheduled downtime or emergency situations.
In many cases, repairs are only necessary to restart the machine, but do not optimize its operational status. Lack of planning forces staff to work under pressure to resolve downtime, creating increased safety risks. In general, reactive maintenance can be applied to inexpensive components that are easy to replace and in cases where the failure does not cause serious collateral damage to the equipment.
In turn, preventive maintenance allows for efficient and optimized production planning and the scheduling of machine stops at times that are convenient for manufacturing, calculating the time required for supplying all of the spare parts and the staff required to look for them, or redistributing the machines' workload when maintenance is required or even when an unexpected failure occurs. And all of this in real time and in an automated way. The key lies in carrying out careful and optimized maintenance planning.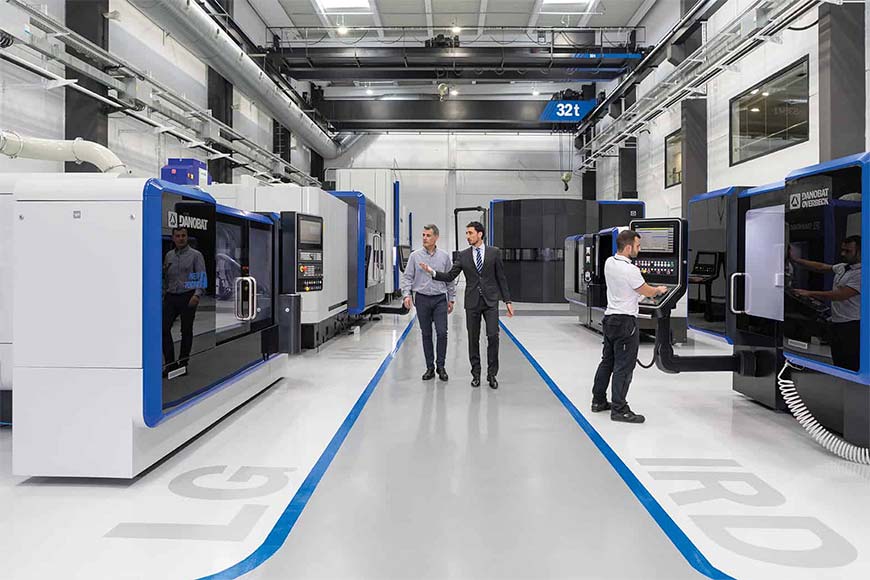 Benefits of predictive maintenance in machine tools
According to a study by McKinsey, in general, predictive maintenance reduces machine downtime by between 30% and 50% and extends useful life by between 20% and 40%. Let's take a detailed look at the advantages of incorporating predictive maintenance.
Increase in the plant's profitability
By reducing the number of maintenance interventions and optimizing when they take place, repairs can be managed more efficiently, resulting in a significant reduction in interventions and subsequently having a direct effect on the profitability margins of the plant. Equally, when maintenance is scheduled, repair times are reduced because there are fewer parts to replace. In addition to this, critical equipment failures will occur less frequently and operators will be able to focus resources effectively on the most critical machinery.
Reduction in lost production time
As well as having a direct impact on the OEE, the closure of plants causes, in a cascade effect, a series of inefficiencies along the whole production chain. To minimize downtime, predictive maintenance interventions are scheduled. What's more, this way, the efficiency of maintenance staff is improved as they can dedicate themselves to more relevant tasks
Reduction in machinery costs
Carrying out maintenance on a component before it causes a critical failure avoids the cost of the defective part and the labor required for the repair rather than the whole machinery. Also, the reduction in the number of breakdowns lengthens the average life of the equipment.
Increased safety
Resolving potential problems before they happen also directly results in safer working conditions.
Greater knowledge.
Allows for better planning of technical stops in order to carry out maintenance on the plant's machines
Another advantage of predictive maintenance is the ability to create a historical database linked to the performance and behavior of the machinery that can be used to increase the degree of accuracy of future predictions, as well as providing a valuable source of data for the machine manufacturer when looking to improve their products.
Predictive maintenance undoubtedly improves machines' availability, reliability and safety. Ask yourself this question as a manufacturer: how much would you pay to find out in advance when a machine is going to stop and be able to take action before it happens?